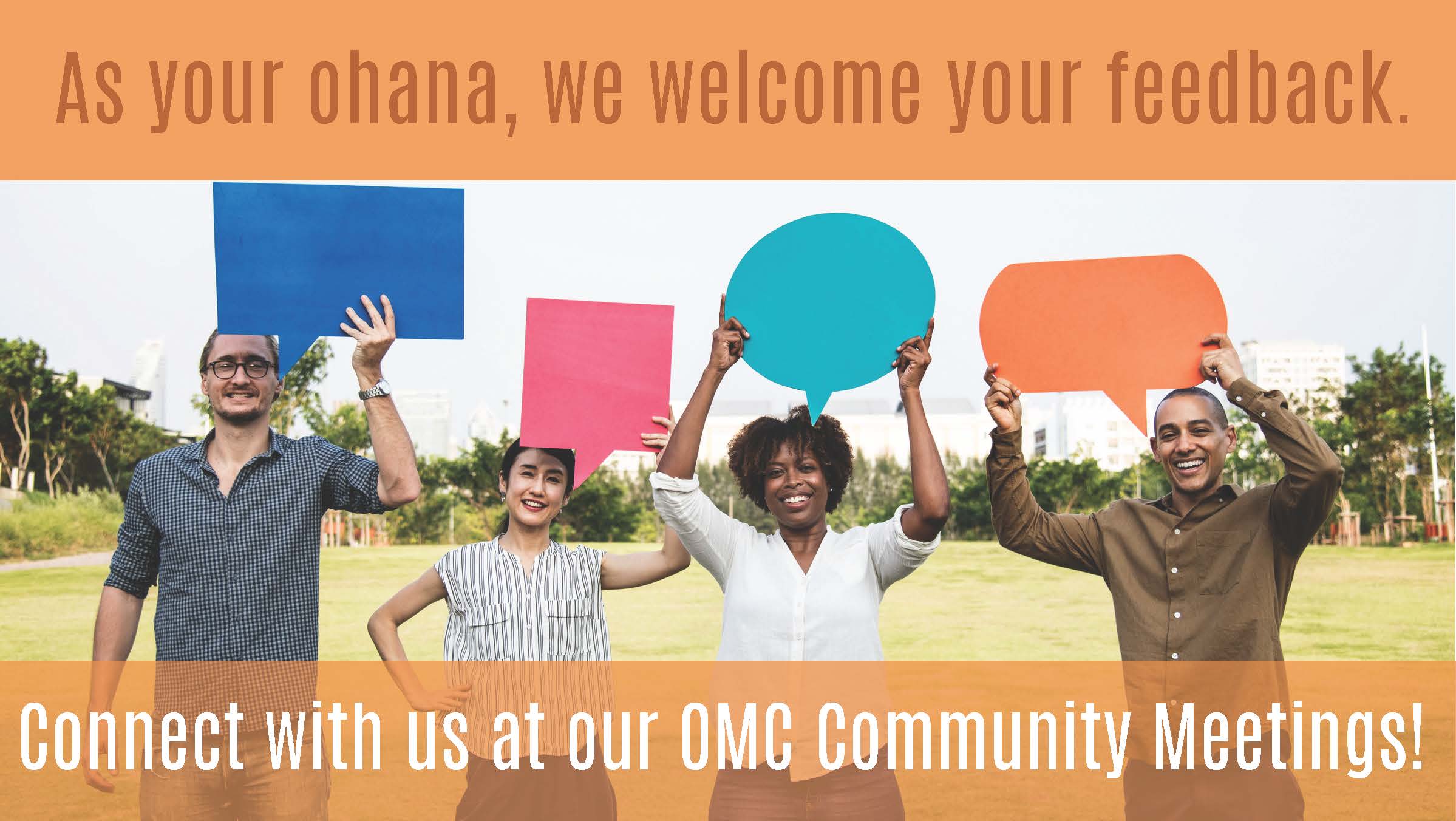 At Ohana Military Communities, one of our goals is to provide you with an opportunity for you to share your feedback, gather current information about your communities, and address any concerns or questions you mights have.
To this goal, we have partnered with Joint-Base Installation, Navy Region Housing, OMC maintenance and community management teams to bring you OMC Community Meetings. An interactive platform that gets you connected with us throughout the year ahead.
COMING SOON! Check back frequently for our Community Meeting schedule. ALOHA!
---