OMC Community Socials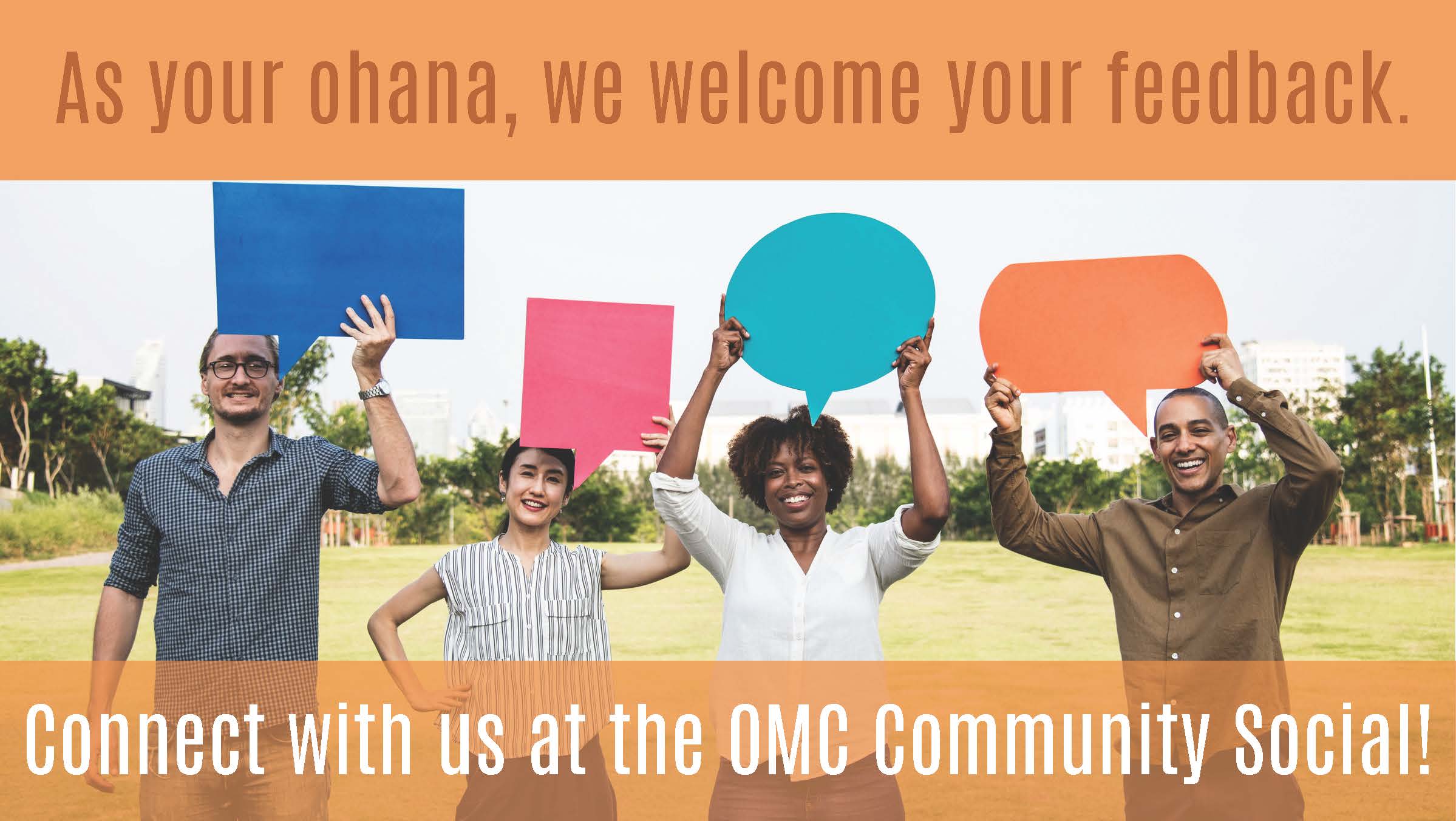 At Ohana Military Communities, one of our goals is to provide you with an opportunity for you to share your feedback, gather current information about your communities, and address any concerns or questions you mights have.
To this goal, we have partnered with Joint-Base Installation, Navy Region Housing, and our maintenance and community management teams to bring you OMC Community Socials-- an interactive platform that gets you connected with us throughout the year ahead.
For information about the next scheduled OMC Community Social in your neighborhood, please see below:
Halsey Terrace and Radford Terrace Community Social
Hokulani and Hale Moku Community Social
Makalapa, Hospital Point and Marine Barracks Community Social
Moanalua Terrace Community Social
For a full schedule of all our OMC Community Socials in 2019, please click here.
Thank you for choosing Ohana Military Communities as your home, and we can't wait to meet you.